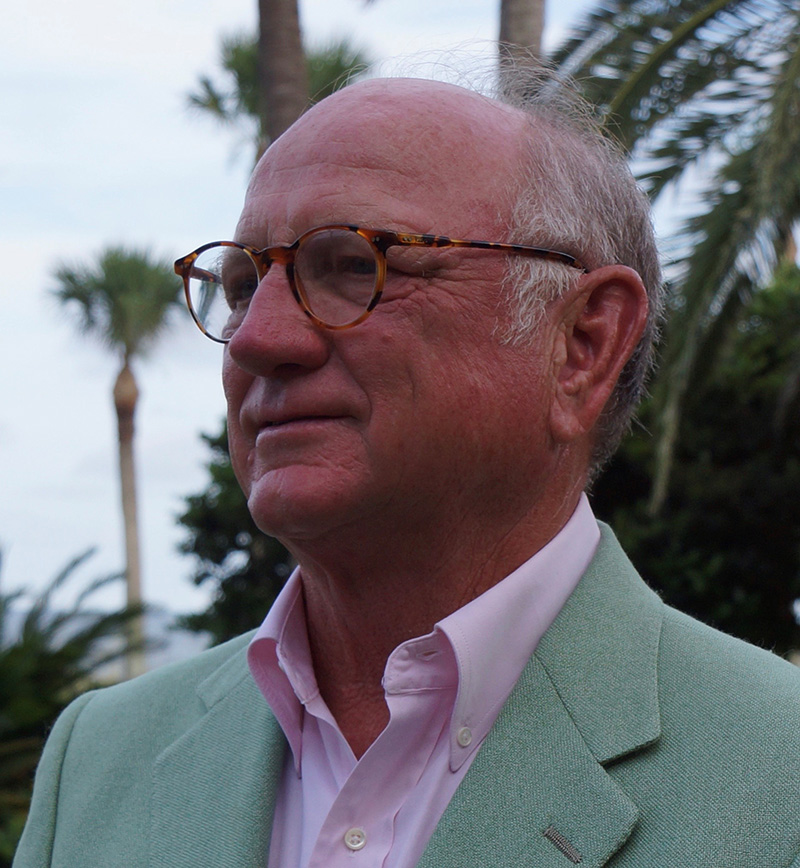 Life in Georgia
In 1970, Gerry graduated from the University of Georgia with a Bachelor of Business Administration degree from the School of Real Estate. Since that time, Gerry dealt primarily in Real Estate Brokerage.
Gerry began his career in residential real estate in 1970. In 1975, his interests moved to the land brokerage business and since the late 1970s, Gerry has been involved exclusively in commercial and industrial brokerage. In the past ten years, Gerry has developed several residential
communities, as well as industrial properties such as Athens Technology Park. Since graduation, continuing education has remained his primary focus. Gerry finds it imperative to be abreast of the everchanging real estate market. In 1976, Gerry received The Georgia REALTORS Institute Designation, and in 1979 became an Accredited Land Consultant, earning the designation of ALC. In 1981, Gerry received the Georgia Broker's License. Educational courses where he furthered his real estate education
including The Society of Industrial and Office REALTORS (SIOR), CCIM (Certified Commercial Investment Member) and N.A.I.O.P. (National Association of Industrial and Office Parks). In 1992 and 1994, he was as named Top Commercial Gross Commission Income Producer for the Southeastern Region of the U.S. by Coldwell Banker. In 1993, Gerry was
named as a Coldwell Banker First Commercial Associate (Top 5% nationwide). Gerry opened Whitworth Land Corporation in 1995 and has operated a commercial brokerage firm since that time.
Industry Experience
During his years in the Real Estate Business, Gerry has prided himself on continually demonstrating an aggressive and innovative approach to Real Estate field. With honesty, integrity and an intense knowledge of the market, where he always handles transactions in a professional and businesslike manner. In the Athens area, Gerry has dealt with numerous major corporations. A partial list includes I.B.M. (973 acre land assembly), Certainteed Corporation (outside leasing and building acquisition), Georgia Kraft Paper Company (3,000 acre land assembly), Merial (land sales and
multiple building sales of 80,000 sq. ft. and 60,000 sq. ft.), Ranick, Ltd. (80,000 sq. ft. building sale), Carrier Corporation (outside leasing), Louisiana Pacific (82,000 sq. ft. building sale), The University of Georgia (numerous land sales and leases), Overhead Door Corporation (40 acre
land sale), Nakanishi Metal Works, Ltd. (65 acre land sale), ABB Power T&D Company, Inc. (Leasing), Balloons, Inc. (55,000 sq. ft. building sale and leasing), Prime Composite (60,000 sq. ft. building sale) and numerous other smaller companies, as well as individuals, corporate investors and national economic developers. Commercial sales have included hotel sites for Hampton Inn and others, numerous restaurant sites, Applebee's, Sonic, McDonalds, etc. shopping center Butler's Crossing, Oconee County, Georgia, Super Target Center, Atlanta Highway. In 2007, Gerry and his son, Grant, brokered a 67acre multifamily site to Fairfield of Dallas, Texas. Gerry sold, along with his son Jason, the SunTrust Bank site at the corner of Lumpkin Street and Broad Street in downtown Athens, one of the highest profile commercial sites in the city. In 2018, Gerry and Grant brokered an 80 acres multifamily tract and brokered the sale of the Reliance Electric, a 367,000 sq. ft. facility sale. They also sold the Caterpillar site, a 262acre land sale. Gerry represents the majority of the land owners in the surrounding area
known as Athena Industrial Park and has actively been working to bring in new industry to the Athens area for the past 30 years.
Community Efforts
Gerry is a member of the local and state Board of REALTORS, where he has served on the Board of Directors of each organization. He is a past state president, as well as secretary of the REALTORS Land Institute, and has served on the Board of Northeast Georgia American Red Cross. He is a life Member of the Million Dollar Club and in 1994 was honored as a recipient of the Phoenix Award, recognizing ten years as a member of the Million Dollar Club and have continued this until present day. Presently, Gerry serves as a director of the First American Bank and Trust of Athens and a past Board Member of The Athens Symphony.